Tropic Skincare: The HQ Launch
Leafage had the pleasure of hosting 'build your own' terrarium workshops at the launch of Tropic Skincare's brand new headquarters in Croydon. Initially a small start up, founder Susie Ma has developed Tropic Skincare from a stall at Greenwich market into an incredible, organic business and the beautiful surroundings and atmosphere of her new base are truly reflective of this salubrious brand. We were blown away by all the fantastic plants and wall mounted moss gardens in the bright, spacious and modern environment and we were pretty convinced it's the perfect place to nurture this fantastic company as it embarks into the next chapter of its journey.
Using only fresh and natural ingredients, we felt right at home as Susie and her extensive group of brand ambassadors launched the new premises. The space was packed with people including Lord Alan Sugar who gave an inspiring speech endorsing Susie's hard work, which has undoubtedly placed her in the Forbes 30 under 30 list.
Tropic Skincare has worked from the ground up, Susie's clear vision and unshakeable determination has given the world quality, cruelty free, organic products. The ingredients are carefully and delicately curated. (I'm very taken with my frangipani, star anise and tiare flower body wash). The irresistible positivity of Tropic Skincare was a real inspiration to us, and at Leafage we always strive to use our creativity specifically for each brand we work with delivering tailor made content for our individual clients. We loved putting together their branded terrarium care guides (and birth certificates!) influenced by their refreshing image and carefully designed in-house by us, just for them!
The launch party was as Lord Sugar put it, a 'milestone' in the progression of Tropic Skincare and we were thrilled to show the Tropic family how to turn their nurturing instincts to building some wonderful hanging mini cactus gardens. We can't wait to see what's next for Tropic Skincare!
Testimonial from Tropic Skincare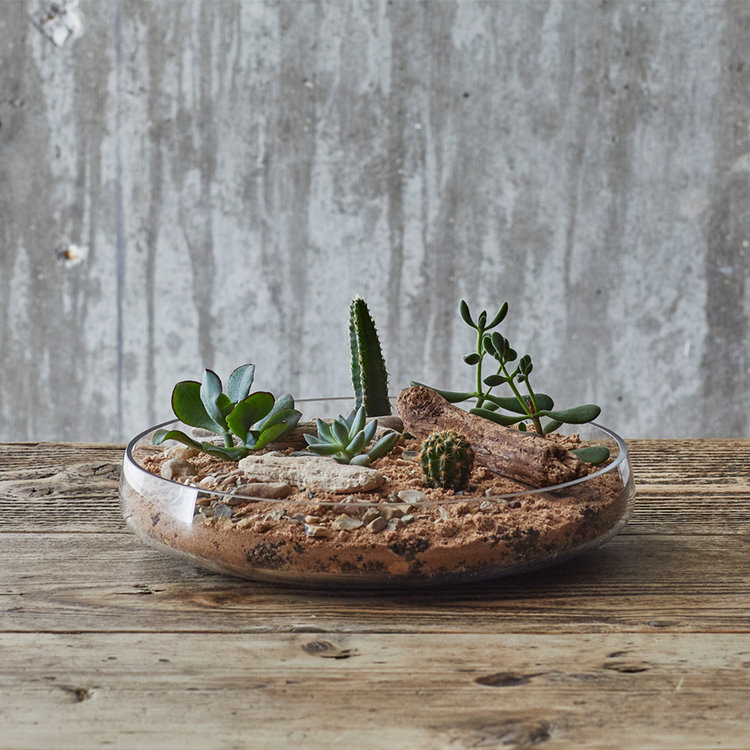 Sign up and turn up to our terrarium workshops! That is all you need to do, we will take care of the rest.
Get in touch if you would like us to host a private workshop for your group, team building or corporate workshop.