Say Aloe to Terrarium-Making
July has been a very busy month for us at Leafage. We held a private corporate terrarium masterclass for the refreshing drinks brand Say Aloe, in honour of their influencer event. Hosted at Red Consultancy HQ in Soho, this was the perfect event to work alongside as they share our love for all things succulents! The drink in itself incorporates about half a leaf of an aloe plant and real Aloe pieces while you sip. It's truly delicious and is something you have never experienced before.

Keeping a theme of all things succulents, our guests crafted their own unique botanical micro gardens. Using a variety of materials, the guests gained a deeper understanding into the importance of placing yourself amongst plants. Not only for a lifestyle function, but for the goodness they enrich inside your body.
An Aloe Vera plant has many benefits. Nicknamed the 'Plant Of Immortality'
An Aloe Vera plant has many benefits. Nicknamed the 'Plant Of Immortality', This succulent dates back to Egyptian times and was said to be used by Cleopatra herself! Involving an Aloe as part of your beauty routine could do wonders for your complexion as it includes various healing and anti-inflammatory properties.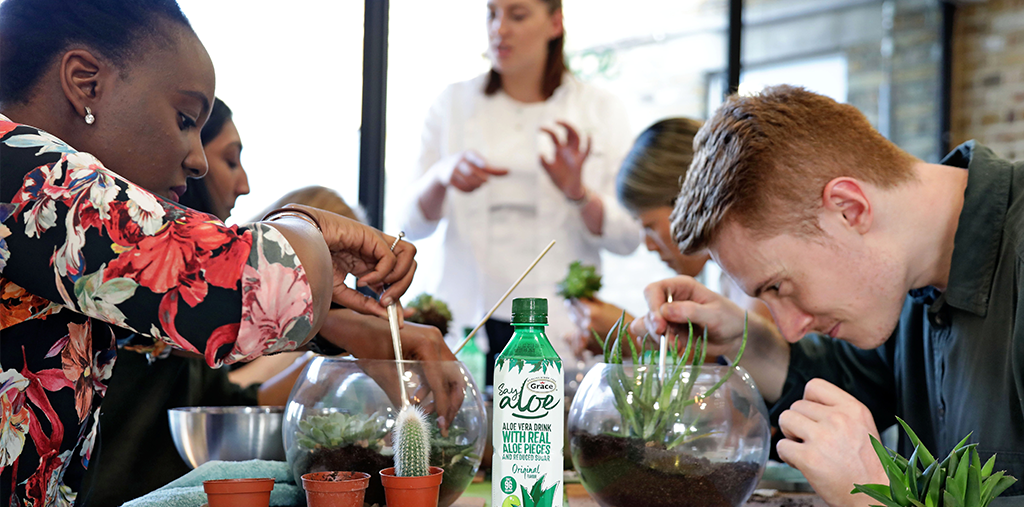 Whilst interacting with our guests, we found many had heard of terrariums but never made one for themselves. With Kay and her team's guidance, our guests unlocked their creativity and the secrets to being present and flourishing their own skills. Feedback showed it was very refreshing to incorporate the ingredients that were involved in the drink, while showing much versatility to what the Aloe plant can offer!
For this workshop, we tailored the plants to be succulents as to be on brand with the event that Red Consultancy had hosted. Personalising our workshops to our client's ethos and brand is incredibly important to us. Including an aftercare guide is handy for the guests incase they missed anything at the introduction. We know it can be a very exciting time for those attending! Finally the guests were treated to a goodie bag which included the Say Aloe drinks in all flavours as well as their miniature gardens!
Photography by Sam Holden | Article Written by Ashton Wallis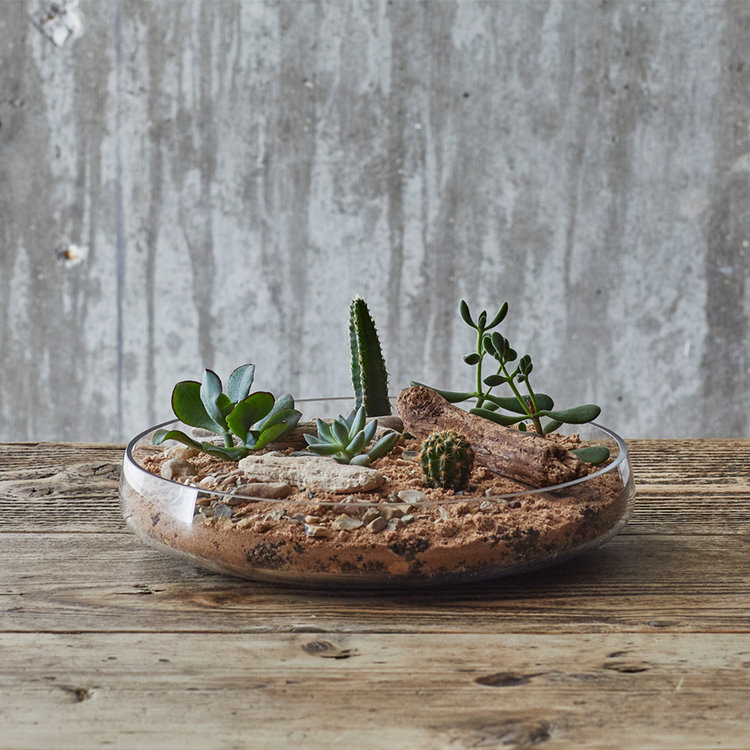 Sign up and turn up to our terrarium workshops! That is all you need to do, we will take care of the rest.
Get in touch if you would like us to host a private workshop for your group, team building or corporate workshop.